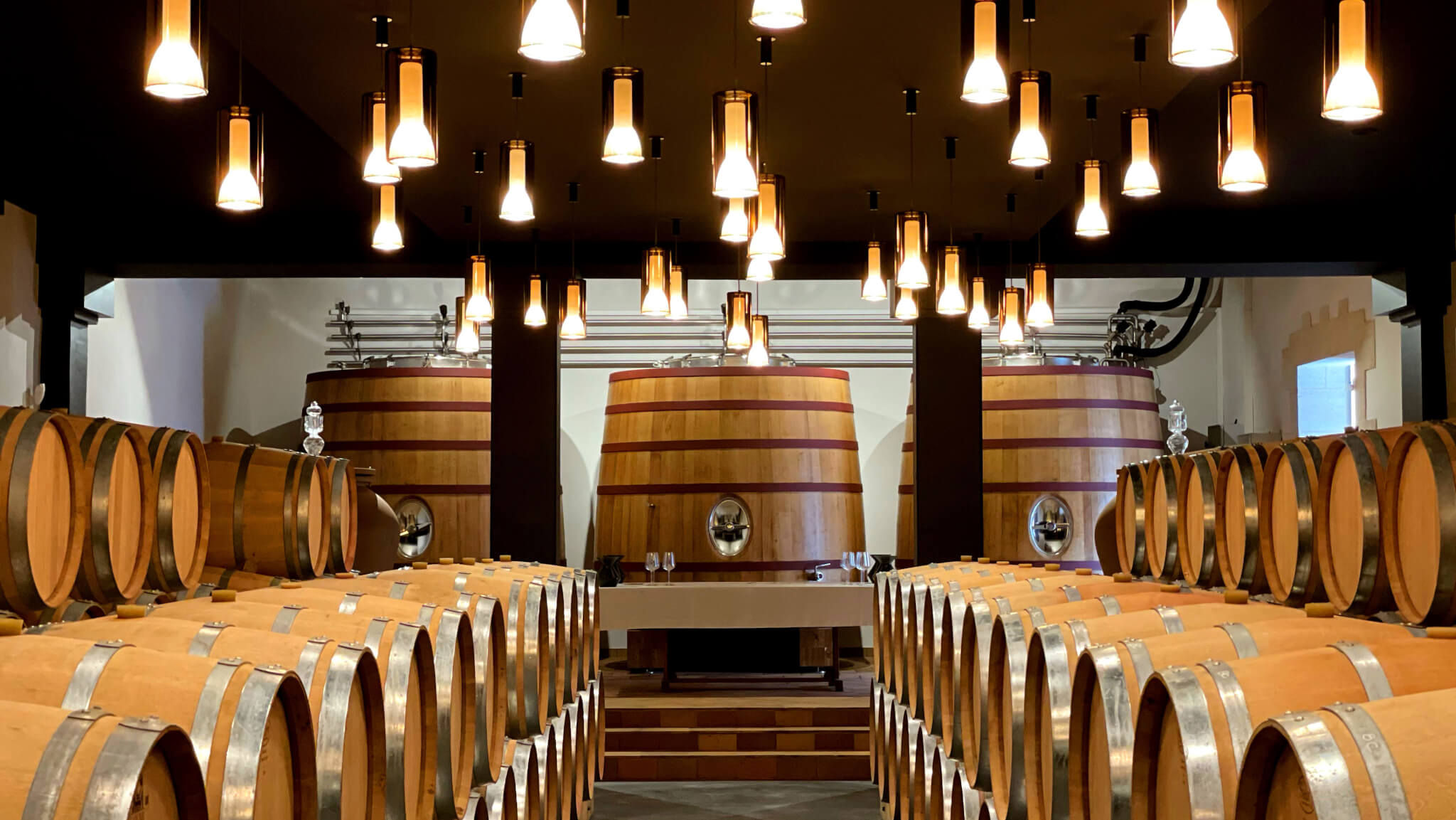 château fontenil
Fronsac, historical terroir of the right bank.
---
Michel Rolland, descendant numerous generations of wine growers of the region, was born in Pomerol. With Dany, both oenologists practice their independent activity at first in Libourne in 1973, then set up the laboratory to Pomerol from 1998. The first estates followed as much in analysis as in consulting will be on the Right bank … it is there that everything began, and where everything continues. Thus it is the cradle and the family house, the benchmark, the starting point and of return.
There is, with this Libourne area, an uncut umbilical cord since numerous Rolland's generations, and maintained by the choices of workplace and life.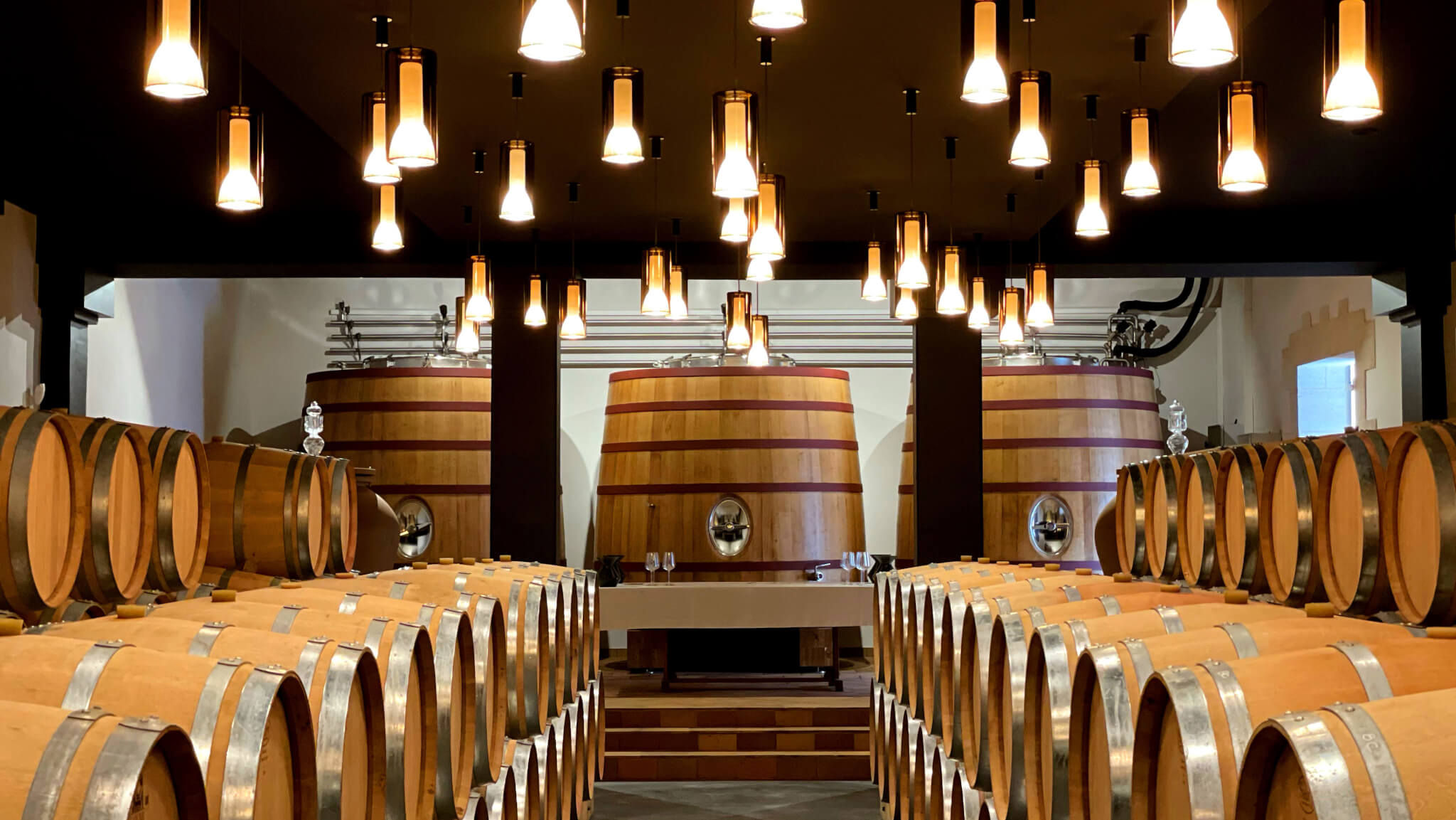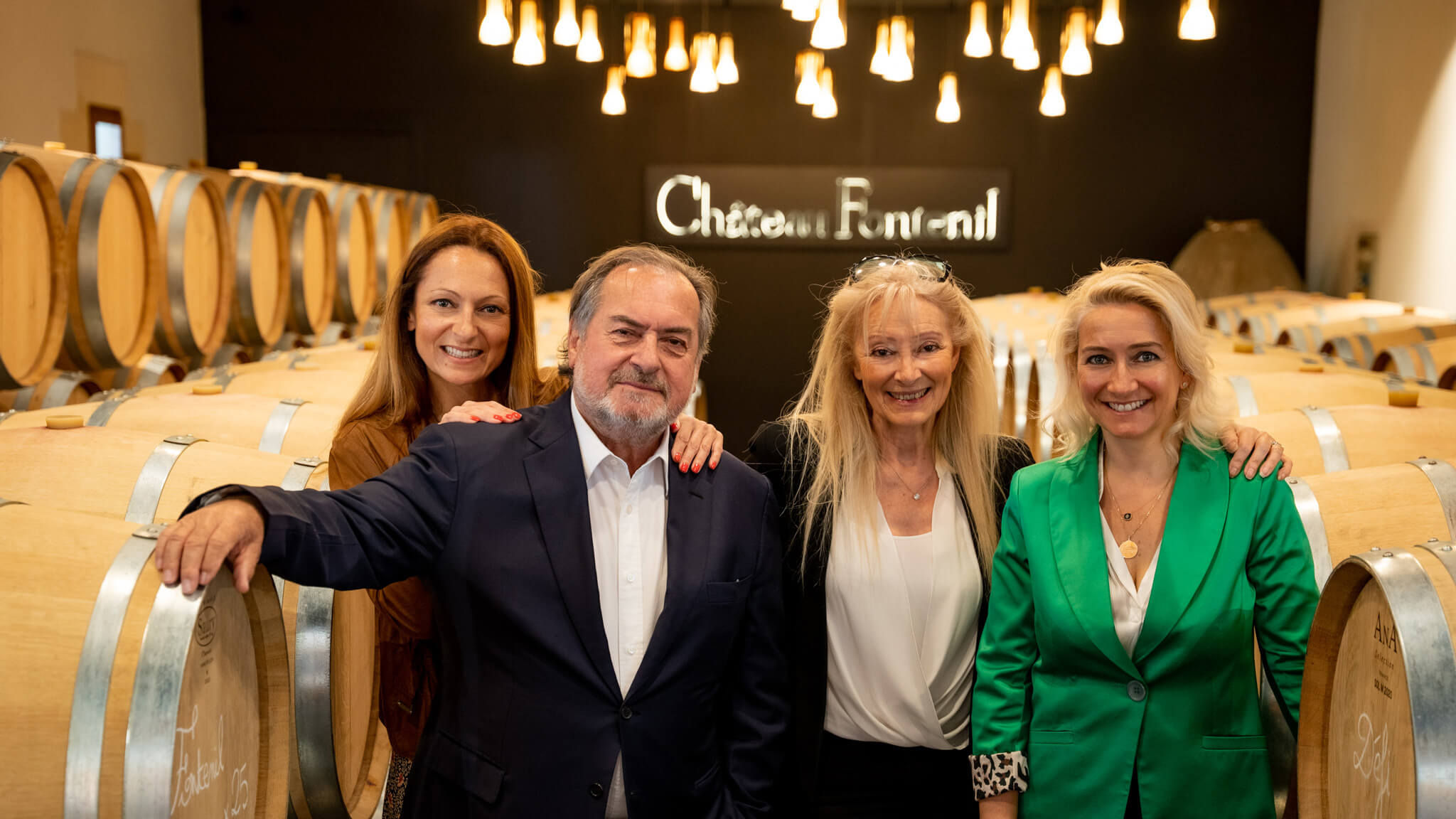 Château Fontenil 
---
Fronsac
Dany and Michel Rolland are the heirs to a solid family wine tradition. Both have degrees in oenology from the university of Bordeaux, and they know the Fronsac appellation well. Having been consultants to numerous estates in the region, they decided to set up there and make wine. So, in 1986, they acquired a few hectares in the commune of Saillans, which they called Château Fontenil, after the name of one of the plots in the vineyard.
The renovation work on the installations lasted until 1999; the vinification cellars, the barrel cellar and the storage cellar were all equipped with high-performance material. Perfectly organized, tradition remains alongside new technologies: small stainless steel and wooden vats, double sorting table, barrel stock of which 60% are renewed each year and where malolactic fermentation is carried out – The same requirement in the vineyard: traditional cultural methods plowing or grassing, work under the row – yield control from pruning the vines until crop thinning – sustainable treatments, manual harvesting plot by plot using small crates.
The vines are on a slope with a southern exposure, looking down on the river Isle – a tributary of the Dordogne – and the town of Libourne. This magnificent setting frames an estate whose wines are among those which have enhanced the reputation of the Fronsac appellation.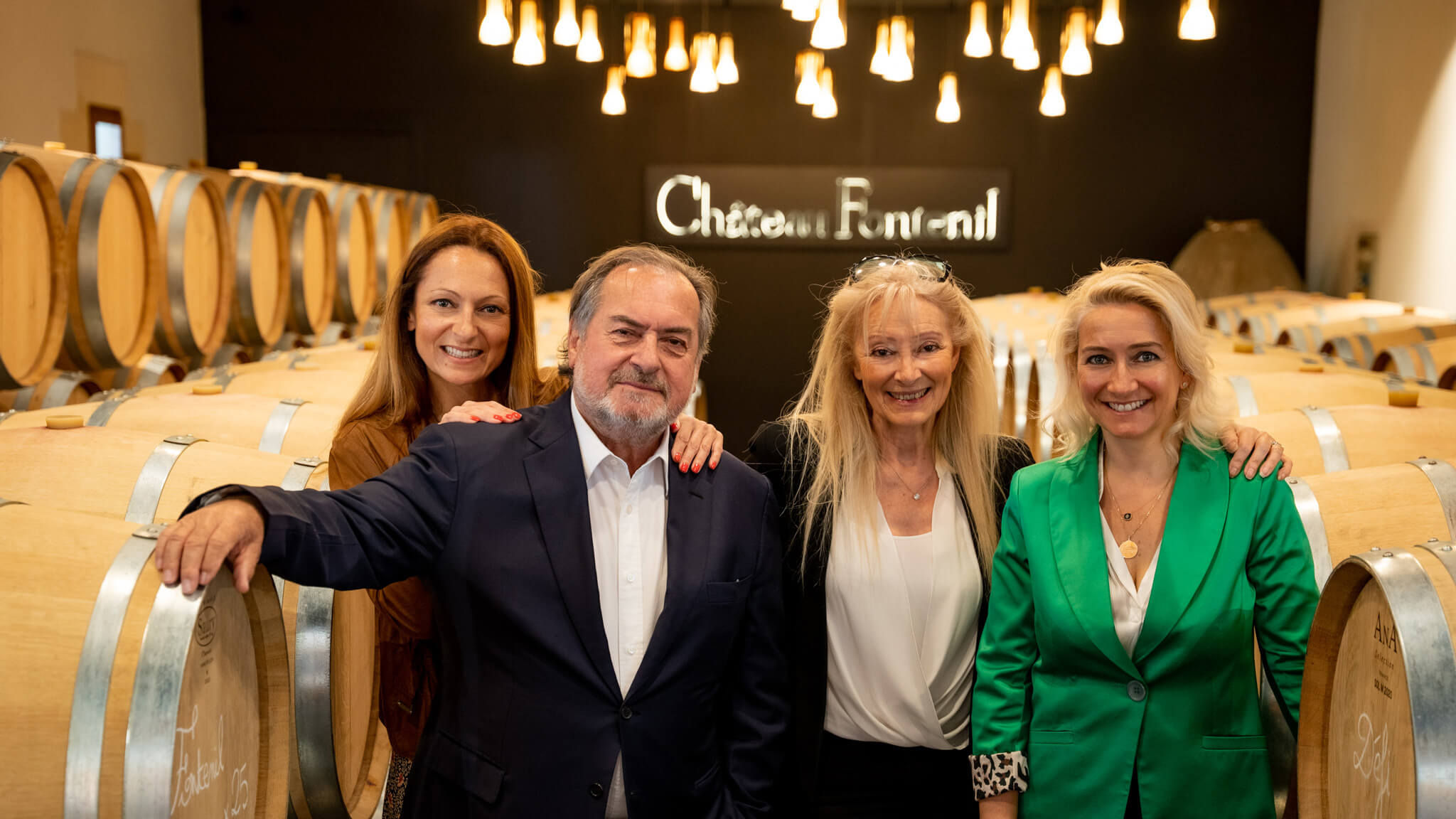 Le Défi de Fontenil 
---
Wine of France
In 2000, Dany and Michel Rolland, still seeking out quality and new experiments, placed plastic sheeting on the soil between the rows of vines on some plots in Château Fontenil to prevent rain penetration during the month preceding the harvest. With all the care taken on the vineyard, on the beautiful rolling terroir of the Fronsac appellation, the Fontenil grapes provide powerful wines with ripe, harmonious tannins – especially in dry years. The richness of the soil was not widely known, so it seemed to be a good idea to show its potential by giving nature an (experimental) helping hand in rainy years. The INAO (national institute of appellations of origin) considered that this practice could lead to the terroir being modified and that the resulting wine could not have the appellation, but would be called "vin de table" (table wine).
The experiment was renewed over three vintages, 2000, 2001 and 2004 and each time the results were conclusive, giving the grapes riper tannins, better sugar/acidity balance and unequalled density, suppleness and style to the wines.
Today, "Le Défi de Fontenil" remains being the top cuvée, elaborated with grapes particularly pampered of the oldest vineyards of the property, among which a centenarian, and benefiting from a wine making and "haute couture" maturing in new barrels. He remains confidential in its production, always in "Vin de Table" (Table wine) which became Vin de France (Wine of France), to justify its name: a real challenge!
A work in the vineyard, a top wine making and ageing worthy of a grand cru, to sublimate the terroir.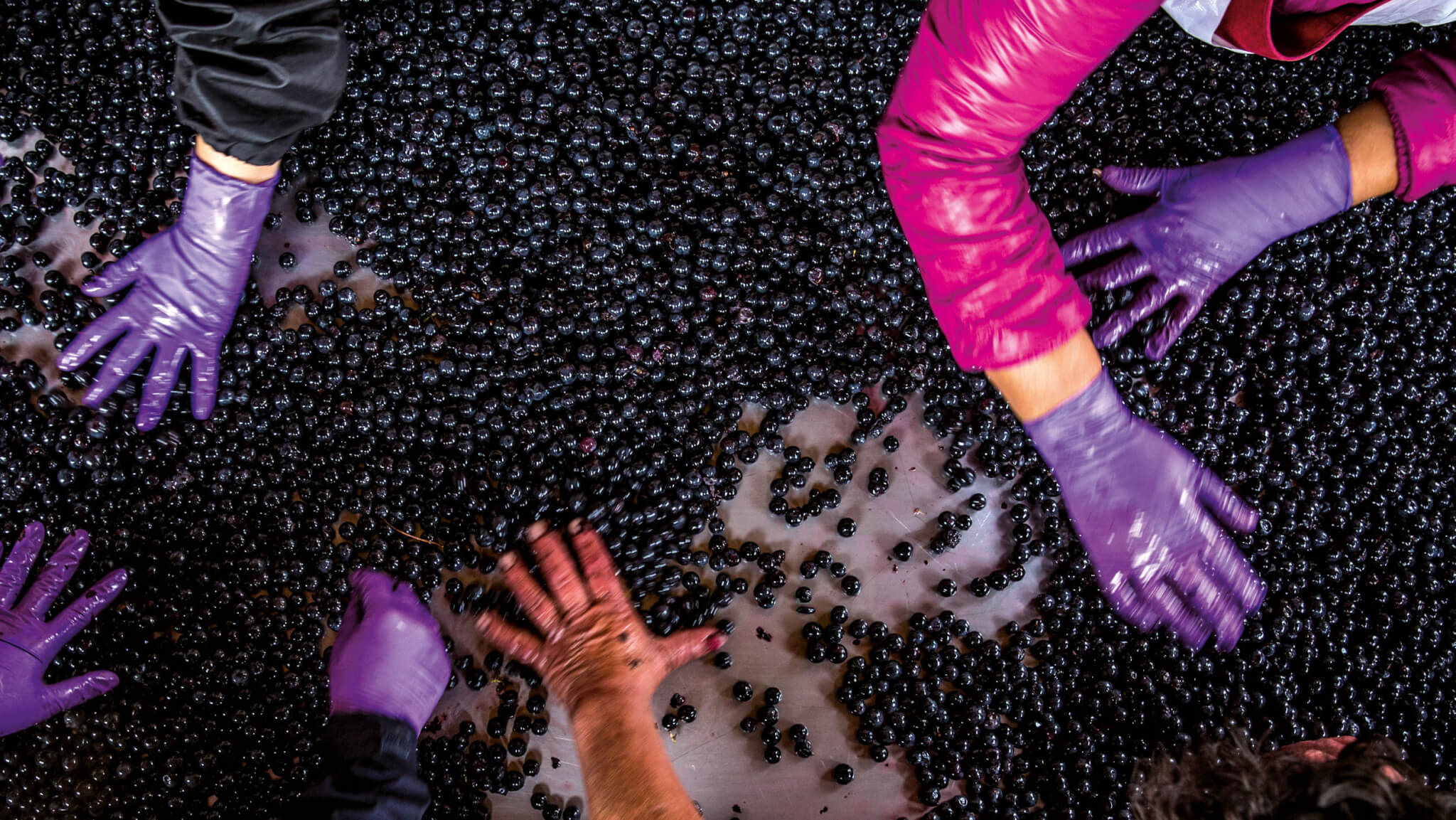 Le Blanc de Fontenil 
---
Wine of France
When we uprooted a one-hectare plot of Fontenil red wine vines on a clay-limestone slope in 2016, this provided the perfect opportunity to replant white grape varieties.
We have always loved Chardonnay. Our family delights in its peach and white flower aromas, and incredibly refreshing acidity, if somewhat impetuous in certain vintages. However, we remain Bordeaux winegrowers, and the Bordeaux tradition is not Chardonnay.
Historically, Sémillon has been the region's favourite grape variety. It produces wines displaying tremendous power, density and richness, which boast excellent ageing potential while remaining round and full-bodied. Bordeaux is also synonymous with Sauvignon Blanc. This high-quality grape variety is found in Loire Valley and Sancerre wines and features characteristic aromas of boxwood, accompanied by herbaceous, fresh fruit and grapefruit notes.
For several years, Sauvignon Gris has been planted in the most prestigious vineyards. Remarkably aromatic, almost citrusy with wonderful acidity, it has all the hallmarks for a high-quality blend.
And then, there is a quintessential Bordeaux grape variety, which has almost gone out of fashion in recent years and which we are keen to preserve: Muscadelle Warning, it should not be confused with Muscat! Very delicate, it displays fine aromas of vine flowers, underpinned by a touch of orange blossom. When carefully managed, this highly capricious grape variety brings the essential finishing touch to the blend.
« Le Blanc de Fontenil » is, therefore, a harmonious combination of all these elements. Tasting unveils all the characteristics of these grape varieties, enhanced by particularly impressive overall balance.
« Le Blanc de Fontenil » is extremely aromatic and enjoyable from the very first sip: all in all, a rare cuvée .»