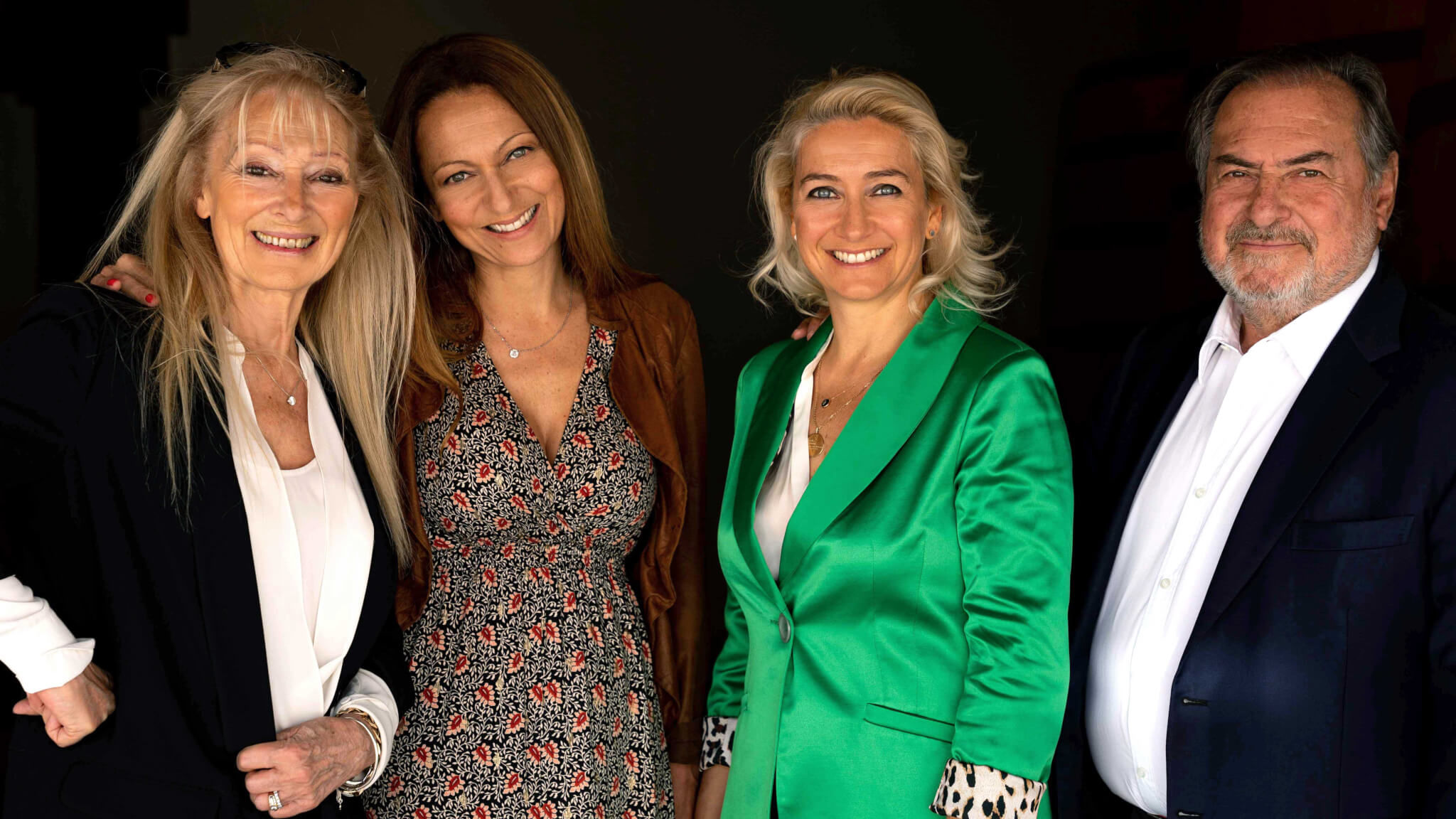 Rolland Collection is a range of  Bordeaux wines from the right bank, cradle of  Rolland family, added to theirs favourites from "abroad", discovered when travelling for their work in the new world, from Argentina to South Africa.
In 2002, the family wines reference portfolio becoming substantial, they had the idea to create a company of marketing of their own productions in the continuity of the work: vineyards, elaboration, maturing.

So was born the Rolland Collection company.

They should see in this creation more than a simple small family trade company, but the complement to their wine-making activities, with the same working philosophy in the choices of distribution, in the communication… a human-sized company for the sale of their crafts, the last link of the chain.
Rolland Collection is the passion and experience of  Dany & Michel Rolland in as much as oenologists and winegrowers, added by theirs daughters specialities , management and administration of family companies for 20 years for Stéphanie, communication & events for Marie, shouldered by a faithful team :
Béatrice Doeble (Sales administration)

Pascal Henry ( French sales manager),

Philippe Solom (Export sales manager).
A family management and a team fascinated by the history and the quality of wines and all the work made upstream, worried about the image of products and attentive to the distributors – a short and rich distribution channel from the vineyards to the glass of the consumer.
"And it is in family that everything gets organized and harmonized, from the wine making to the marketing, from the vine to the glass.

It is in family that everything is passed on:

respect, sensibility, culture, openness, passion.
Welcome in our world of wines, which is also a round the world trip, which tells stories of family and discoveries, which shows photos just like an album!
 

We hope it will spark your curiosity, your desire to understand and taste and that it will lead you to share the same passion for wine, searching for quality and pleasure in many grape varieties and terroirs!
Rolland Collection it is also the distribution of wines from estates where Michel, Dany and their team are consultant oenologists. Special « crus »  where they take part in advices in viticulture and oenology, choices of blend and maturing, with their experience of 50 years of work in the field.