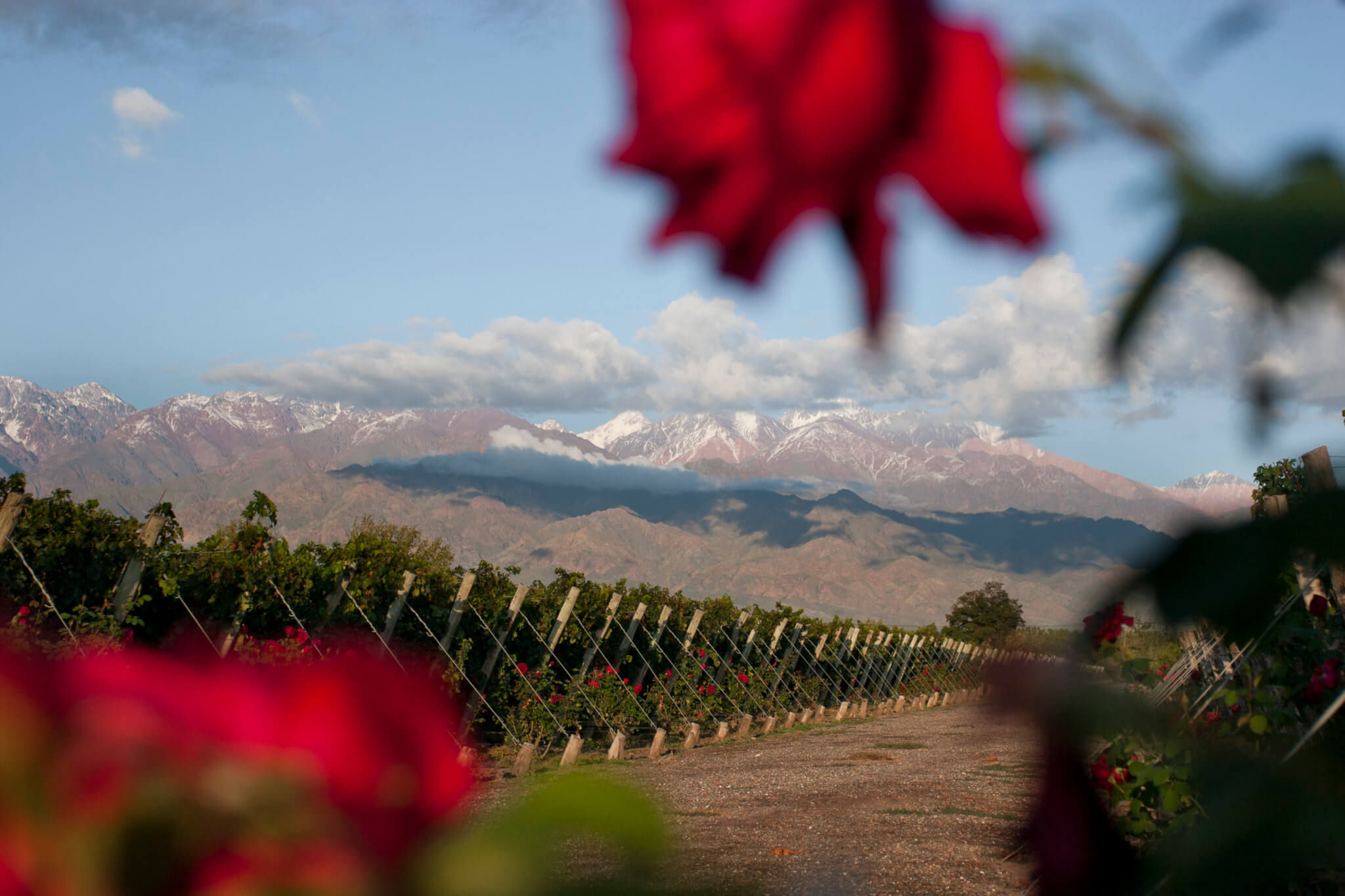 val de flores
" The secret garden "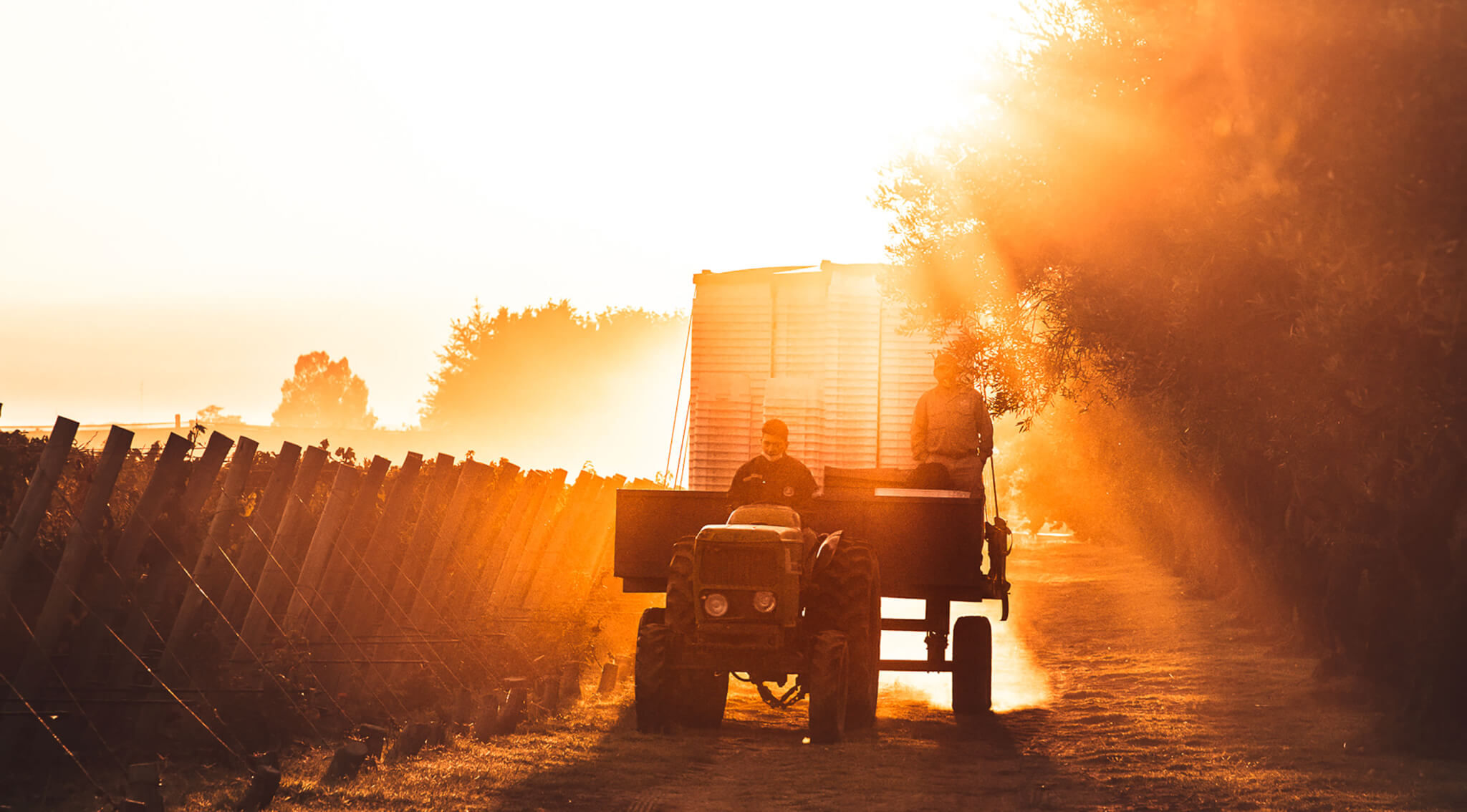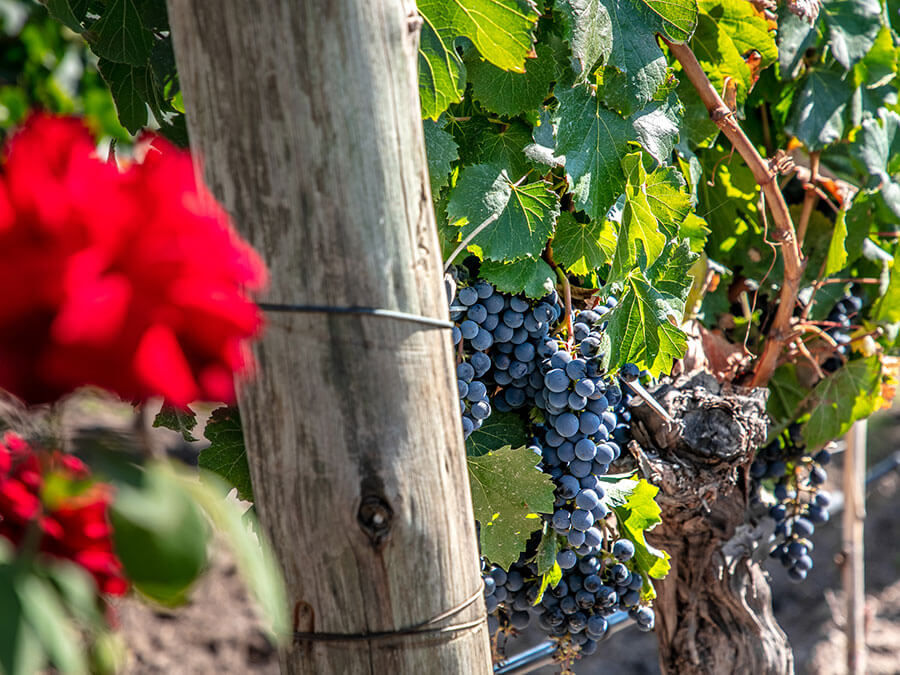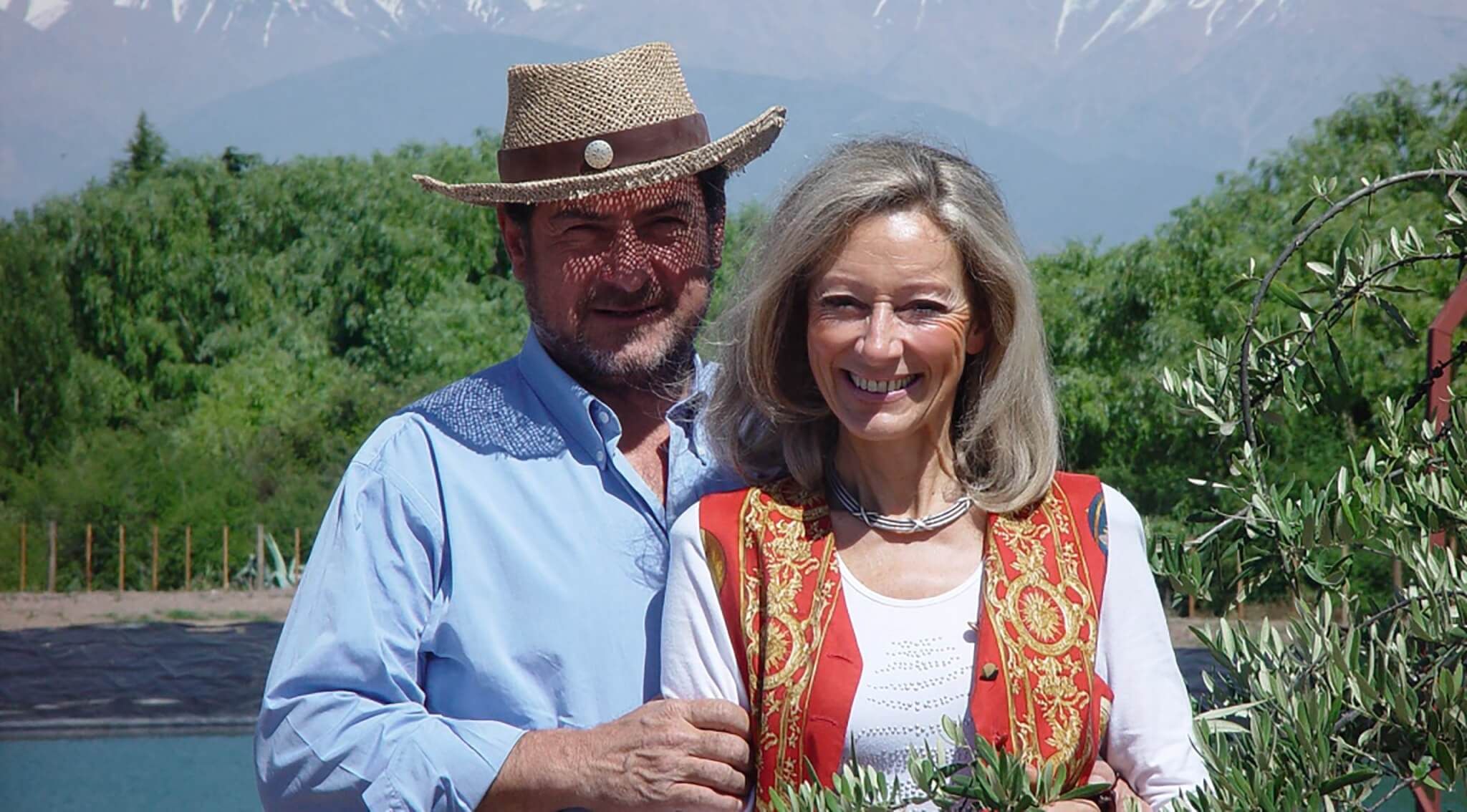 Val de Flores, takes its name part from the place (the village Vista Flores in Uco Valley), part from the size and look off the vineyard.
Given the vastness of this country, this old Malbec planted enclave, bordered with roses and olivetrees, is located in the most prestigious Argentinian soil.  It is to preserve this jewel much longer, that Michel and Dany Rolland provides their utmost care and knowledge to, what they call, their « garden ».
Therefore, Val de Flores' small production is handcrafted and elaborated in our cutting edge winery, the Bodega Rolland.
Argentina – Valle dE Uco – Vista Flores
Located in the Southern Cone of Southern America, with a population of 42 million people on a land four times larger than France, Argentina is one of the world's nature reserves. Privileged with outstanding natural richness and extraordinary diverse landscapes, Argentina boasts high mountains and plains, lush vegetation and extreme deserts, forests and steppes, glaciers and waterfalls.
This wealthy ecosystem includes areas where vast and highly productive vines are growing, stretching from the foothills of the Andes, to the West of the country, from latitude 22° south to latitude 42° south. The cultivated area covers more than 538,071 acres. Valley de Uco is a viticultural region located southwest of Mendoza. Along the Tunuyán Tunuyán River, the Uco Valley is widely considered as one of the top wine regions in Mendoza, even throughout the whole country.The annual average temperature is 14 °C (57 °F) and altitudes range from 900–1,200 meters (3,000–3,900 ft) above sea level. (1)
Located 120km (75 miles) south of Mendoza, Vista Flores is one of the most renowned wine-growing area in the Uco Valley. The high-altitude terroir found in the area is home to brooding, elegant red wines made possible thanks to the combination of high elevation, alluvial soils, irrigation sourced from the Andes Mountains, a long growing season with over 250 sunny days a year, little rain and ample temperature variations between day and night that all benefit to the quality of wine grapes. These climate and geography elements come together to provide excellent fruit ripening and concentration, developing deep colors, intense aromas, rich flavors and complexe textures resulting in wines.
(1) Michel Rolland & Enrique Chrabolowsky «Wines of Argentina».
Michel Rolland was consulting for Trapiche (for Iscay label) and he knew the wines from this vineyard well. The wine grower was retiring, and he was selling the winery as he had no descendants. Michel met with the owner immediately and bought the property in ten minutes. This property, 10 hectares of old vines, is very close to Clos de los Siete, where 600 hectares had been planted, and though he didn't really need another 10, he could not resist the call. » Robert ParkerThe small vineyard of Val de Flores is growing Malbec grapes since over fifty years. It is located in the foothills of the Andean mountains, in Vista Flores, South Mendoza. The view is breathtaking: row after row of vines surrounded by roses and olive trees, with snow-topped peaks in the background, all basking in wonderful sunshine under an endless, incredibly blue sky.Dany and Michel Rolland bought this vineyard in 2001 and devoted all their care to the grapes, and all their skills to Val de Flores. Their enthusiasm and experience of winemaking were put to work, together with great respect of this exceptional environment. Compared to the immense spaces surrounding it, the vineyard has the charms of an enchanting garden.
They have high and sincere hopes that Val de Flores will keep celebrating this preserved nature, as they wish to share their passion for Argentinean wines.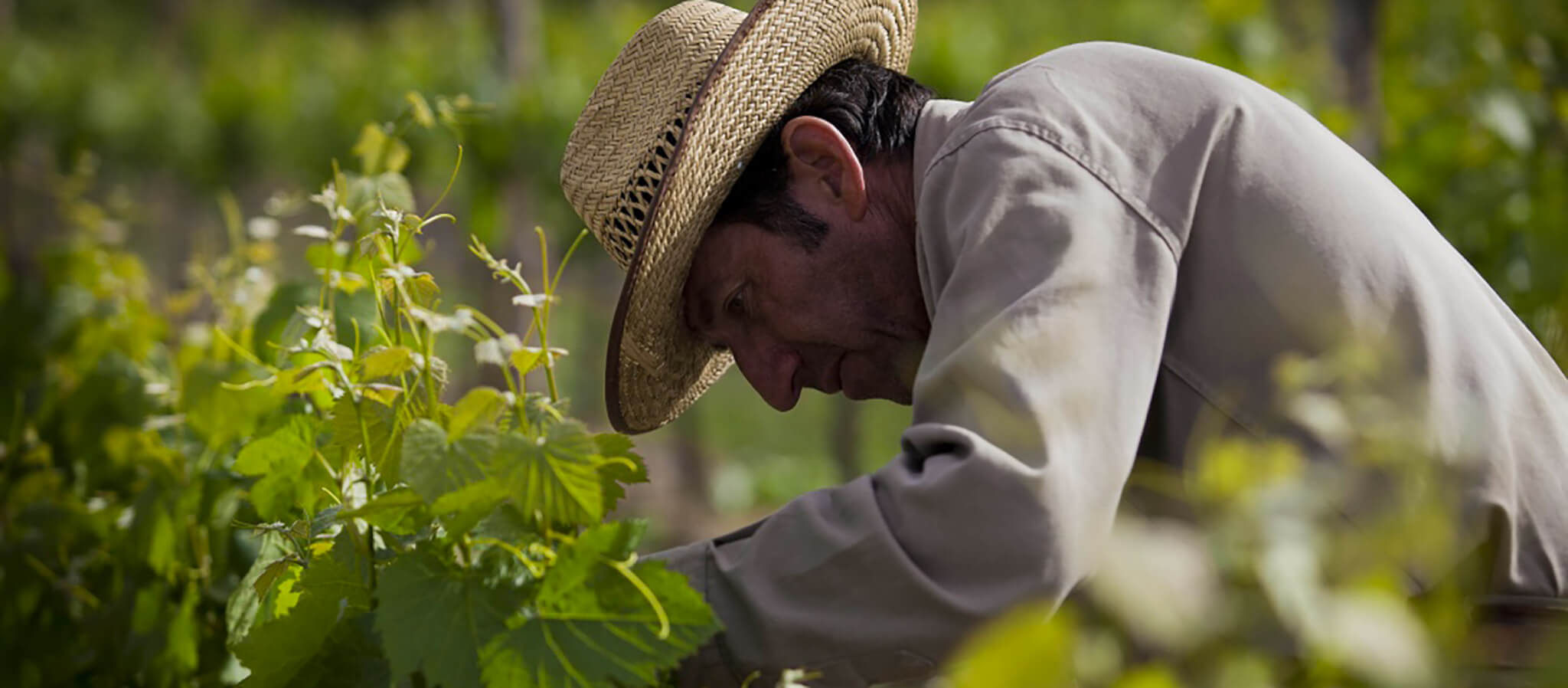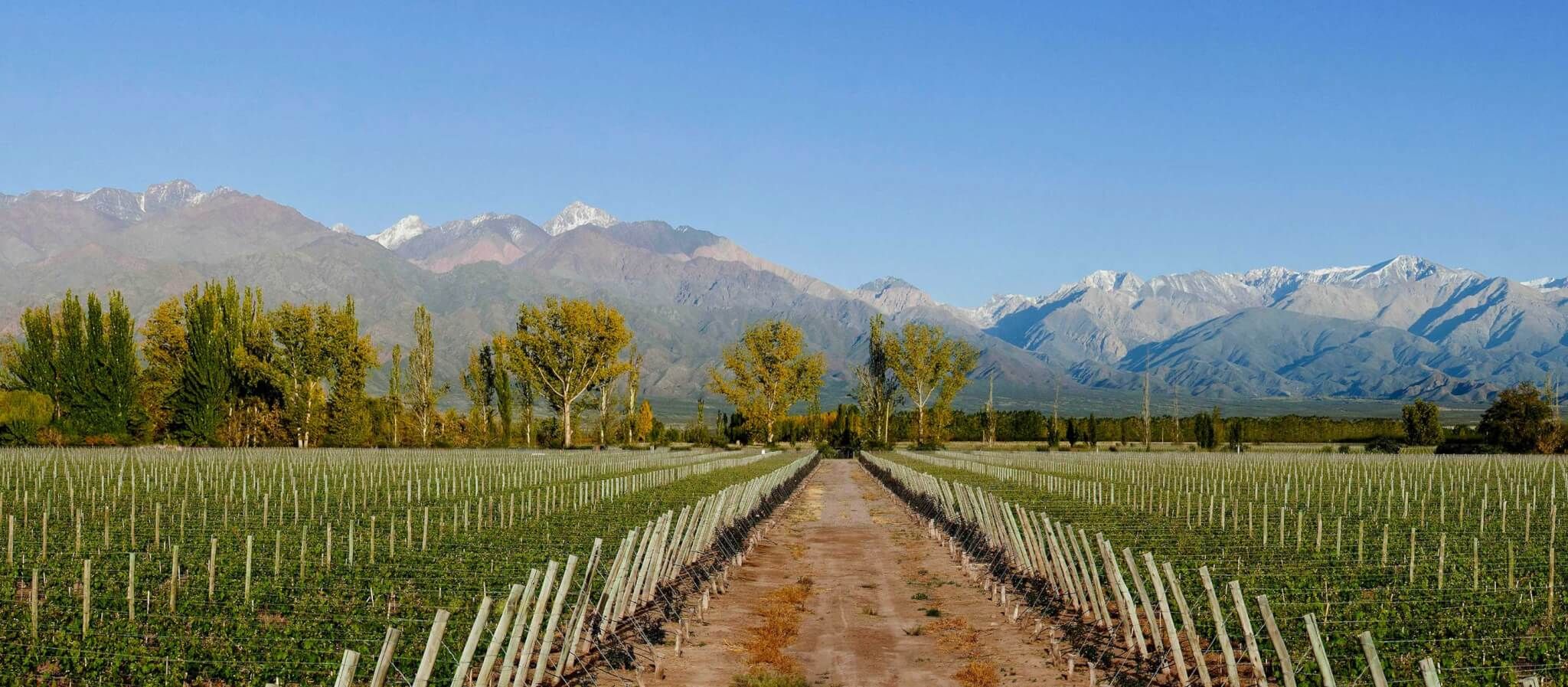 Val Flores is a certified organic wine since the 2013 vintage. This small vineyard had always been pampered, and very environmentally friendly methods have been applied. Climate is very favorable but Michel and his team, sharing a strong will to preserve this pure land, have decided to go further. At Val Flores, everything is "handcrafted".
From triming to harvesting, everything is made by hand and very special care is taken to Val Flores. A low production, the method of vinification and its elegance allowed him to get the nickname of "Pomerol from Argentina"!
«…respecting the fruit and the matter on which there is no mechanical stress.»
«A revolutionary method? no. Only a return to simple things that we know well, one such thing consists of a drastic selection of the grapes. We have known for a very long time that the properties never have homogeneous soil, and from this principle, provide batches of different wines. The infrastructures do not necessarily allow us to show all the nuances of the terroir during the harvest, to fill the tanks of wine, however small, we are sometimes forced to mix grapes known to have different potentials. In recent years, we practiced the vinification in barrels: this artisanal – yet not restrictive – technique has allowed us to discover that from one same plot, we could produce wines with different qualities, we could vinify according to their unique characteristics. In order to achieve this, we needed two things: the technical means and workforce. We put ourselves to the task of separating the yields to obtain in each case, the best wine and therefore the power, in turn, to blend with more sense. The technique of vinification in barrels, after the manual sorting, fill the barrel with about 250 kg of grapes, which helps to differentiate areas within the same plot, but also to harvest the map and take only the best of each day. Fermentation takes place in whole berries or clusters and extraction by turning the barrel on itself manually, thus having the possibility to measure very precisely the level at which we wish to achieve. In general, the macerations are long, from 45 to 60 days of skin contact. As usual, the fermentation takes place with only indigenous yeasts. The advantage is a more precisevinification, respecting the fruit and the matter on which there is no mechanical stress.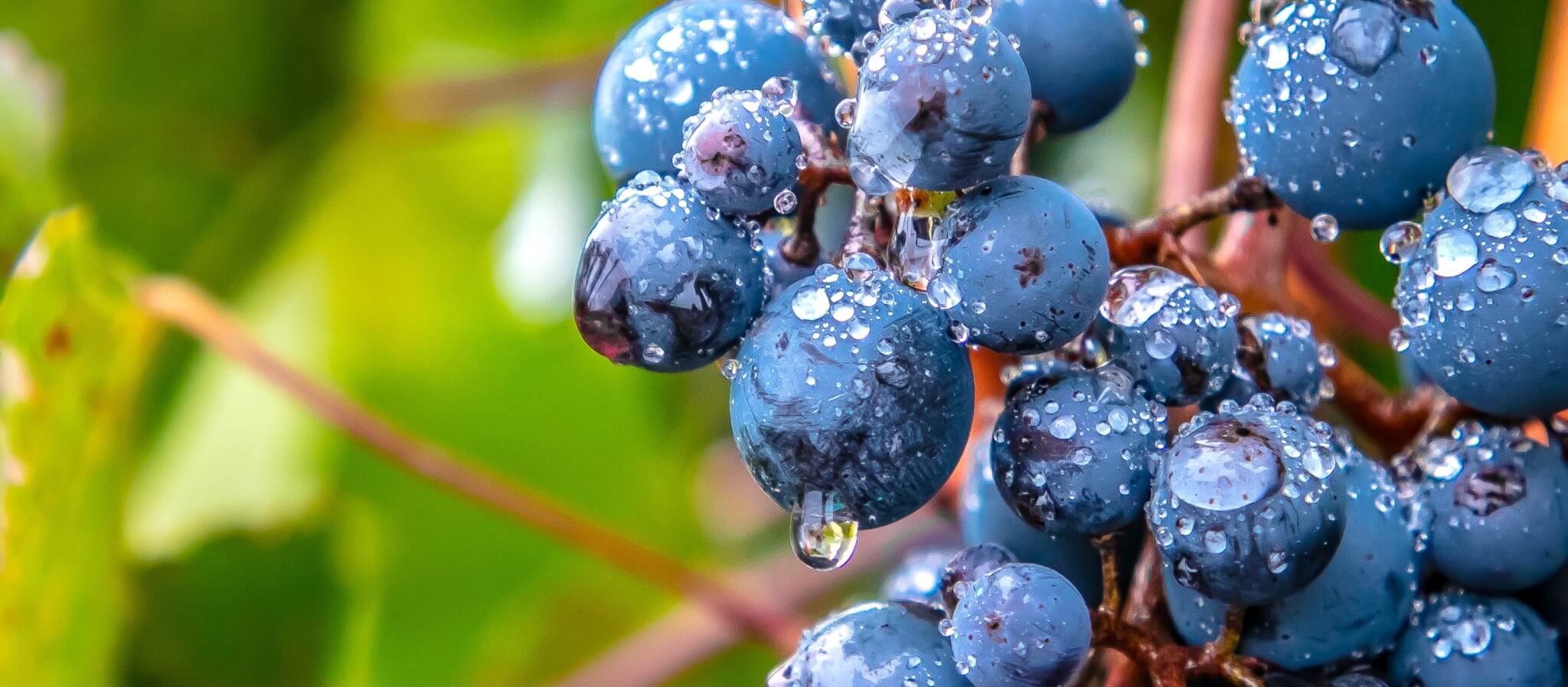 Val de Flores is 100% Malbec. Malbec is a black-skinned grape variety native to south-western France (specifically the area around Cahors), but now better known as the iconic wine grape of Argentina. Malbec found an ideal environment for growing and offers exceptional wines. Argentina is well-known for producing the finest Malbec wines in the world. Val de Flores 11 hectares' are exclusively planted with more than 50 years old Malbec vines which enhance all the most emblematic features defined as: bright and intense, with its dense aromas of black fruit and spices, providing complexity, power, and sensuality to the wines.