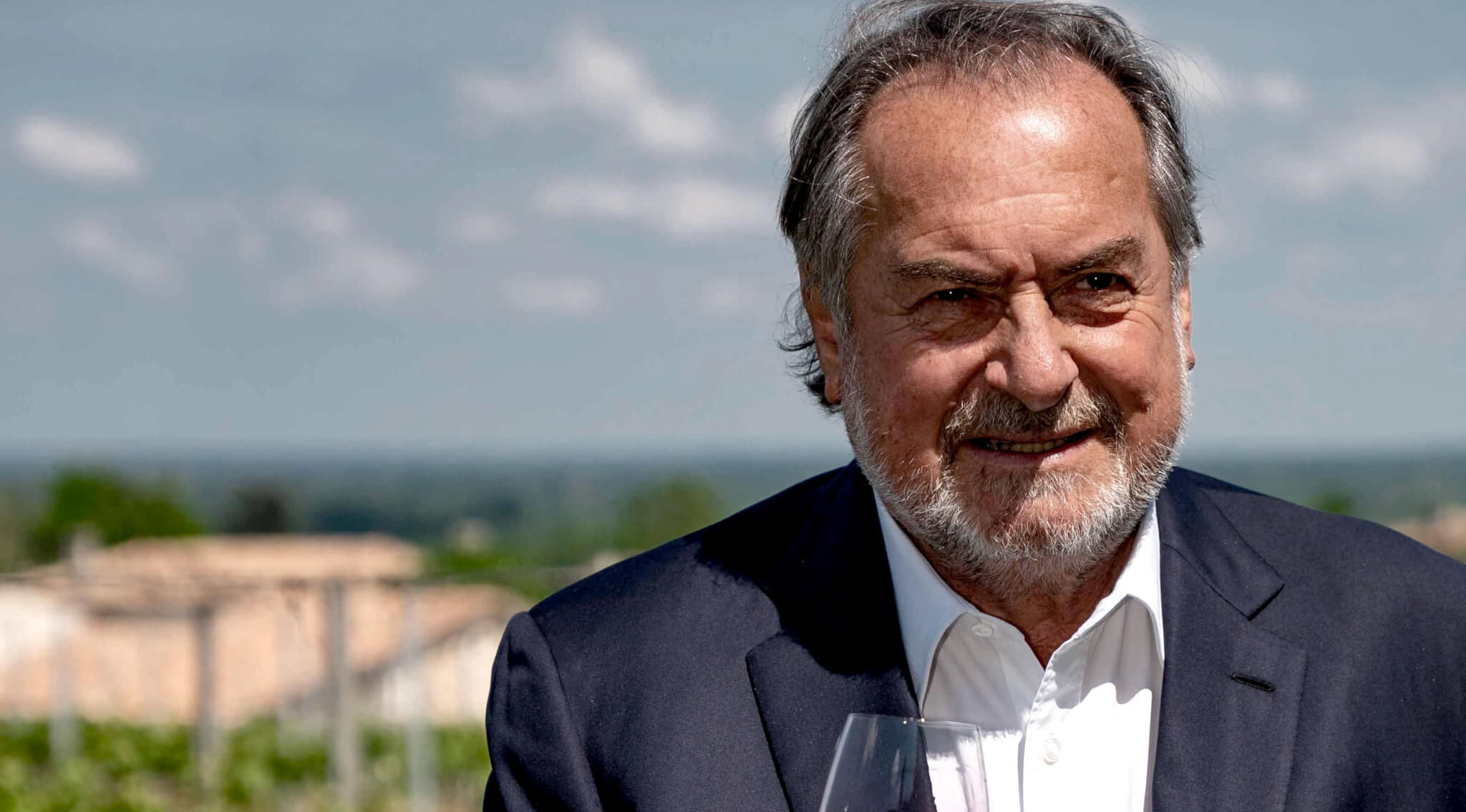 MICHEL ROLLAND
CONSULTANT
MICHEL ROLLAND CONSULTANT
---
"Success often depends on a certain amount of luck."
He has worked a lot, with the enthusiasm and curiosity that we know him for, but he was lucky enough to be there in the 80's, at the time when we started to understand that quality could allow the sale of wines and that it was not reduced to "faithful and marketable" wines revealed by chemical analysis, but that wine was also and especially made in the vineyard.
The work in the vineyard was as important as the work in the cellar, but at that time everything had to be evaluated.
Michel initiated some practices that did not exist, such as green harvesting and leaf removal, more respect for the grapes, more selection, "à la carte" harvesting: a major element to increase quality and allow better blending. He was convinced and wanted to make things happen…
Today, it is a work of goldsmith that he manages to do in the vineyards. Understanding the terroir, taking care of each vine and each parcel of land to have a quality raw material, then an appropriate vinification, a meticulous work in the cellar: to have smallest tanks, to imagine the vinification in barrels, with the greatest rigor, a sum of details which allows this king of the assembly to create wines with the expression of their terroir and the identity of the property.
Whether as an owner or as an oenologist, Michel Rolland became the first "Flying Winemaker", a pioneer of these pivotal years that have won the evolution of viticulture and winemaking as we know it today.